In Increasing Numbers, Colleges Emphasize Civic Purpose of Higher Education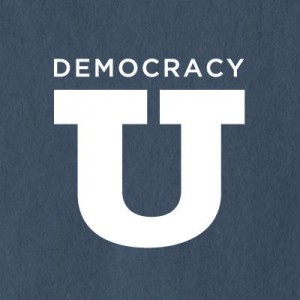 In increasing numbers, programs like the State of the State for Washington Latinos are growing at colleges and universities across the United States.
When the University of Michigan added a semester program in Washington, D.C. to its academic offerings, some students asked, "Why not Detroit?" The city, famous for its industrial history and more recent decline, offered students the chance to have their academic work contribute to an urban revitalization. So they banded together to plan an academic program that would focus on urban studies and place students in internships with Detroit's community-based organizations. Named the Semester in Detroit, the program has been running since 2009.
At Augsburg College, education majors teach middle school special-education students how to engage in their local democracies, showing them that they can make a difference despite their developmental differences.
And at Yale University, students provide research support to local city council members as an education in engaging in public policy.
Harry Boyte, co-director of the Center for Democracy and Citizenship at the University of Minnesota, is an early proponent of this kind of public-minded education. This year he is launching DemocracyU and the American Commonwealth Partnership (ACP), which aim to bring together thousands of universities, colleges, community colleges, schools and other civic partners to promote civic education, civic mission and civic identity throughout all of education in the United States.  The role of ACP, as Boyte describes it, "is to deepen the civic identity of educational institutions, moving engagement from activities to strong commitments to education as a public good."
An event on January 10th, held at the White House, marked the launch of a year of activity promoting public-minded education. The event included the release of "A Crucible Moment: College Learning and Democracy's Future," a new report to the Department of Education from leading civic scholars and practitioners, as well as the Department's own report, "Advancing Civic Learning and Engagement in Democracy: A Road Map and Call to Action."